Members of the Green Oak Police Department provide police services to over 20,000 township residents, as well as to those who visit or pass through our community. Green Oak Township Police Officers are on duty 24 hours per day, seven days a week and stand ready to respond to your request for assistance at any time, day or night. They accept this responsibility because of their dedication to duty and to the community they serve.
Steven Kramer is the Chief of Police and serves as the department's administrator. He enjoys the unique challenges offered by our progressive community. He is particularly proud of his officers' record of quick response to urgent situations.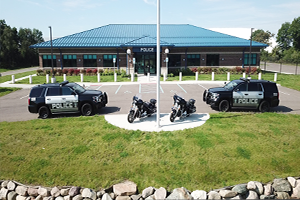 The Police Department staff consists of 16 full time officers and two administrative assistants.
We have a staff of highly skilled dedicated people, some of whom live and have family in this community. Their children attend area schools and family members work in local businesses. They are proud to serve our residents and visitors. We have on-staff officers who have specialized training in crime and crash scene investigations, criminal interviews, identity fraud, firearms, community policing, and many others.The department also has four officers assigned to the Livingston Regional SWAT Team.